You have to go through the Dangote Group Interview Questions before landing that dream job at any of the Dangote companies.
Here is a carefully compiled steps to scale through the interview stage at the Dangote Group of companies.
All you need to be successful at any of the Dangote Group interviews. Ensure to follow carefully.
Steps to pass Dangote Group Interview Questions
Step One
First, know all about the company.
It is important to have a comprehensive knowledge of the company you applied for. These, in no small way, project your readiness for the job. For the Dangote Group of Companies, here is the essential knowledge you should have about the company.
Dangote Group has earned a high reputation for product quality as well as an excellent way of doing business. Subsequently, Dangote Group is one of the top diversified business Empires in Nigeria. With headquarter operational in Lagos.
Essentially, the conglomerate is into the provision of daily needs. The group activities comprise the following:
The manufacturing and distribution of cement
Manufacturing as well as Refining and also Distribution of Sugar
Refining and distribution of salt
Production as well as the distribution of food seasoning. for example stock seasoning cubes
Production of vegetable oil
Manufacturing and distribution of tomato paste
Refining and also the distribution of crude oil
Manufacturing of fertilizer as well as petrochemicals
Other activities include real estate, Food, and Beverages, logistics, packaging materials as well as philanthropy.
Self-reliance
The Dangote Group is also putting effort into self-reliance in the country in every sector of operation. Subsequently, the group is setting up a foremost project in Agriculture, Petroleum and petrochemical refinery as well as Telecommunication.
The Group has made the country self-sufficient in cement as well as other African countries.
You can read up more on the Dangote Group of companies' websites. And also carry out other research to know more.
Step Two
Know Your Reasons for choosing Dangote Group.
Of many other Industries within the country, why would you prefer Dangote? Here are common reasons why people love to work with the Dangote group.
The working environment is conducive.
Opportunity to work with experts and professionals from around the globe.
Able to work with modern and sophisticated machines and equipment.
Amazing Staff welfare
Constant Staff training locally and also internationally. In other to increase efficiency and expertise as well as precision.
Great Salary Structure.
Work with a company that has prestige and respect in the world.
Build your career.
Step Three.
Knowing the Skills and Qualities needed.
This step is vital, understand that you must have certain skills to excel in the Dangote Group of Companies. Similarly, ensure these skills are imprinted in your resume and cover letter. Here is the major skill you need.
Skills and Competence.
Excellent Interpersonal Skills
Problem Solving Skills
Willingness to work with a multi-national staff
Analytics skills
Excellent communication skills
Creativity
Critical Thinker
Management skills
Resilience
Tech Savvy
Knowledge and experience in the job role
Great Customer service
Leadership
Step Four.
Dangote Group Interview Questions
Here are the core Dangote Interview Questions. Endeavour to go through it providing a mental answer to each. Also, you can check out Dangote Group Interview Questions and Answer Tips. Essentially, to understand how to answer the interview questions below.
Interview Questions.
In a situation, you need to get urgent information from someone who isn't responding. Tell us what will you do?
At Dangote Group of Companies, we do take environmentally friendly actions. How familiar are you with the U.S Green Building Council and its purpose?
Tell us, why should you be hired?
Tell us about LEED and how do you think it affects our daily operations at Dangote Group?
Discuss your final year project with us.
What do you think set us apart from our strong Competitors?
Why do you want to join Dangote Group?
At Dangote Group everyone is important to us. How do you maintain a healthy balance relationship to make sure that everyone is happy?
Explain the working process of a refinery?
Can we meet you?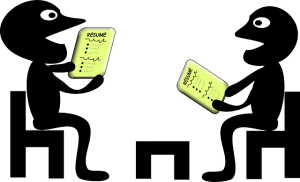 Step Five.
Networking
Finally, you need to network and connect with people who work in the company. This can be done online as well as offline. Social media platforms such as LinkedIn will be helpful. Attending a job seminar is also another great way to meet people.
Wrap Up
In conclusion, having given the five steps you need to ace your job interview at the Dangote group. We do love to get your feedback. Let us know how we can be of help. We want the best from you. Also, follow our social media page for job updates.
You May Also Want to Apply For;
Get Dangote Group Aptitude Test past questions and answers.
A pack consisting of Dangote Group of companies Verbal, critical, essay, and numerical tests. And also Interview Tips.
Pay the sum of a thousand Naira (N1000) to the detail below
Bank Name: Providus Bank
Account Number: 9919071983