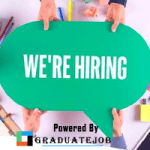 Website A Renowned Supermart
We are a supermart that helps people with their daily needs, handpicked grocery items, personal care items, home necessities, savings on bulk purchases and bringing the best groceries at their doorsteps.
Accountant at a Renowned Supermart, Qualified candidates should see the job details and apply. Click for more Jobs
We are recruiting to fill the position below:
Job Title: Accountant
Location: Ibadan, Oyo
Employment Type: Full-time
Accountant at a Renowned Supermart
Job Description
We are searching for an Accountant to join our incredible our new branch. The Accountant will:
Responsible to produce monthly management accounts for various entities, including balance sheets, income statements, and supporting schedules.
Ensure Management Accounts packs are correct, and that due date deadlines are met.
Review Budget Vs Actual variances and report on any variances.
Reconciliation and reports of various company accounts with regards to cash flow.
Prepare audit packs, and liaise with auditors regarding annual financial statements.
Submission of statutory returns for VAT.
Review of payments for correct allocation and VAT treatment.
Remuneration
N70,000 – N100,000 Monthly.
Application Closing Date
4th December, 2023.
How to Apply
Interested and qualified candidates should send their CV to: avaronsupermart@gmail.com using the Job Title as the subject of the email.