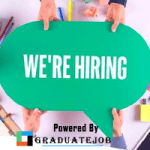 Website Biomedical Limited
Biomedical Limited was incorporated as a private limited liability company in April 1978 with interest in the manufacture of critical care products indispensable in healthcare delivery. Biomedical is the first pharmaceutical company in Nigeria to manufacture and distribute intravenous fluids, Dialysis and irrigation fluids and oral rehydration salts we commenced production on August 21, 1981 at our factory located in Ilorin, Kwara State is spread over 24,380sqm. As pioneer producers on this life very essential life-saving medication, we pride ourselves in producing high quality products. Our trail blazing efforts has made Nigeria self sufficient in intravenous and other perfusion fluids.
Chemists at Biomedical Limited, Qualified candidates should see the job details and apply. Click for more Jobs
We are recruiting suitable, qualified and experienced candidates to fill the position below:
Job Title: Chemist
Location: Ilorin, Kwara
Employment Type: Full-time
Chemists at Biomedical Limited
Requirements
Applicants must possess B.Sc. / HND in Pure Chemistry, Biochemistry with a minimum of 3 years post qualification experience in pharmaceutical industry.
Operational knowledge of analytical instrumentation like HPLC, UV-VIS equipment, Flame photometer etc.
Proficiency in computer.
Application Closing Date
17th October, 2023.