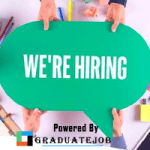 Phyto Science Sdn Bhd, is a global health & wellness company that stands at the forefront of product innovation and is committed to helping people take control of their health, both physical and financial well-being. Founded in 2012 on little more than dreams and hard work, Phyto Science is now a multi-million dollar company. It was started based on the integrated and advanced e-commerce platform and vision to penetrate into global markets.
We are recruiting to fill the position below:
Job Title: Digital Marketing Officer
Location: Nigeria
Digital Marketing Officer at Phyto Science
Responsibilities
Analyze digital data to draw key recommendations around website optimization
Conduct social media audits to ensure best practices are being used
Maintain digital dashboard of several different accounts
Coordinate with sales team to create marketing campaigns
Prepare emails to send out to customers
Monitor key online marketing metrics to track the success
Create and maintain online listings across e-commerce platforms
Ensure that the brand message is consistent.
Requirements
Experience executing paid social media campaigns
Must be able to juggle multiple projects at the same time
Incredible attention to detail
Full understanding of all social media platforms
Problem-solving skills
Knowledge of content management systems.
Application Closing Date
Not Specified.
How to Apply
Interested and qualified candidates should send their CV / Resume to: iphyto2012@gmail.com using the Job Title as the subject of the email.