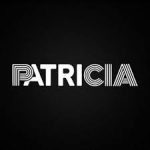 Email Marketing Manager at Patricia, qualified Applicants Should Apply. Click for more Jobs
Patricia is an alternative payment solutions company that facilitates the easy use of cryptocurrencies for everyday transactions. By harnessing the intrinsic power of Blockchain technology, Patricia is set to make Crypto easy for mankind, hereby creating a new and sustainable path for the present and future generations.
We're a bunch of misfits who believe that crypto can be simplified into its easiest form. Together, we have created a really interesting place to work. From our lollipop moments to our ambience and work ethics that encourage growth, Patricia has the best company culture style in Africa.
We are recruiting to fill the position below:
Job Title: Email Marketing Manager
Location: Lagos
Employment Type: Full-time
Email Marketing Manager at Patricia
Responsibilities
Manage overall email marketing strategy
Create various email lists and campaigns
Create and design various CTAs and email templates
Test every campaign success
Develop and present reports on a weekly basis
Develop a lead generation strategy
Create smart email lists
Increase email subscriptions
Analyze data to get smart insights
Suggest methods for improvements
Segment lists based on behaviors like past email engagement and website interactions
Develop documentation and road maps for processes, A/B tests, and promotions that succeed through email.
Requirements
Degree in marketing or related field
2+ years relevant experience
Past experience with email marketing, lead nurturing, marketing automation, and/or web analytics
Proficient using marketing automation technology
Knowledge of latest digital marketing trends
Experience with email automation tools
Sense of ownership and pride in your performance and its impact on company's success
Critical thinker and problem-solving skills
Team player
Good time-management skills
Great interpersonal and communication skills.
Application Closing Date
21st March, 2022.
How to Apply
Interested and qualified candidates should send their Resumes to: careers@mypatricia.co using the Job Title as the subject of the mail.