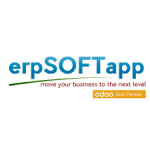 Project Finance Analyst at erpSOFTapp, Qualified candidates should apply. Click for more Jobs
We are recruiting to fill the position below:
Job Title: Project Finance Analyst
Location: Yaba, Lagos
Employment Type: Full-time
Project Finance Analyst at erpSOFTapp
Description
Are you a logical thinker willing to explore various industries, markets, sectors and countries with emerging economies? Do you enjoy interacting with people?
We are seeking a Project Accountant to join our team. You will be working at improving accounting departments for our clients and have a proactive attitude.
You will be working within a project team to deliver the client's system with a focused approach to ensuring the client's brief is met.
Job Summary
The project accountant will be responsible for undertaking the implementation of accounts onto an accounting system.
Ability to record the trading activity of a company and implement onto a system with being able to create a true trading position by reviewing Trial Balance, Balance Sheet, P and L, General Ledger, Aged debtors reports, etc and verify the full chart of accounts.
A knowledge of IFRS is required.
Ability to work within a project team of accountants
Specific Duties & Responsibilities
Operational:
Reconciling various company's accounts within an implementation project.
Reviewing and implementing ledgers on assets, liabilities, income, expenses and equity to provide relevant information to Management.
Ability to monitor and review creditors and debtors ledgers
Key Performance Indicators:
Quality, adequacy and accuracy of documentation.
Accuracy of reconciliation documentation.
Timeliness and accuracy of management reports
Strong experience of using spreadsheets
Can manage multiple tasks concurrently
Ability to work under pressure and meet deadlines
Qualifications & Experience
ICAN Qualified. ACCA / ACA accountancy qualification is an added advantage
Key knowledge of basic accounting principles and double entry is a must
1- 2 years work experience
You must have played a key role in the daily operations of the accounts department.
Age: 23- 26 yeard old.
Application Closing Date
Not Specified.