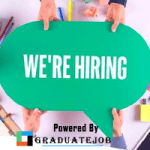 Website A Fast Growing Group of Companies
Personal Assistant at a Fast-growing Group of Companies, Qualified candidates should Apply. Click for more Jobs
A reputable and fast-growing group of companies based in Abuja, Lagos and Port Harcourt and operating in the maritime sector of the Nigerian Oil and gas Industry invites applications from qualified and experienced candidates to fill the position below:
Job Title: Personal Assistant
Location: Abuja (FCT)
Employment Type: Full-time
Personal Assistant at a Fast-growing Group of Companies
Responsibilities
Anticipates and provides a high level of initiative and support to the Chairman.
Organizes and coordinates the Chairman's schedule and travel arrangements
Reminds, updates, and notifies the Chairman of all appointments
Prepares and organizes information materials for the Chairman and/or meetings
Photocopies and scans documents as needed
Schedule travels, arrange meetings and be responsible for handling information requests.
Participates in meetings and workshops and assists with documenting these e.g., by taking minutes
Maintains the filing system of office correspondence and other such documents
Assists in creating and maintaining a filing system for the office, treats information confidentially, specifically, in the areas of personnel and finance.
Manage documents electronically, including letters, memos, itineraries, and other related documents.
Maintains the highest level of confidentiality in handling files, e-mail, and other sensitive client information for the Chairman and in all aspects of the role.
Requirements
Must possess a Bachelor's Degree with 5 – 7 years work experience in a similar role,
strong numeracy skills, attention to detail, and ability to deliver under pressure.
The ideal candidate should be sharp, personable, able to carry out assignments with limited guidance and should be able to communicate effectively across the organizational spectrum.
Above average proficiency with Excel required.
Behavioural Competencies:
Strong communication and Inter-personnel skills.
Ability to work effectively with different people and teams of people by putting others at ease.
Ability to work well under pressure while maintaining effectiveness.
Application Closing Date
31st October, 2023.
Method of Application
Interested and qualified candidates should send their CV and scanned copies of their certificates to: grouprecruits2021@gmail.com using the job title as the subject of the mail.