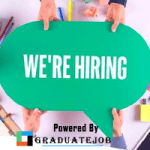 Mechanical Trainee at Royal Salt Limited, Qualified persons should Apply. Click for more jobs
Royal Salt Limited (RSL) is a leading FMCG Group based in Lagos State. We are producers of Mr. Chef Salt, Uncle Palm Salt and Royal Salt. Our first plant was first commissioned in Lagos in 1994 for the production of edible food grade iodized salt. The company has always focused on producing quality products to improve and support the health of its consumers. With its second production facility in Port Harcourt, commissioned in 2001, RSL is able to effectively cater to the nation cost-effectively.
Employing a workforce of over 1,000 people, and utilising modern technology and professional manpower it has achieved significant brand strength. RSL Is proud to have been consistently commended by Unicef as the major contributor and driving force in implementing universal salt iodisation to Nigeria, the first African country to achieve this goal, having huge health benefits for the Nigerian population.
We are recruiting to fill the position below:
Job Title: Mechanical Trainee
Location: Lagos
Mechanical Trainee at Royal Salt Limited
Requirements
Fresh mechanical graduate with B.Sc / HND in Mechanical Engineering from a well-established institution
The candidate must be between 22 – 25 years.
Must be ready to learn and work during the weekend.
Application Closing Date
15th February, 2022.
How to Apply
Interested and qualified candidates should send their CV to: hrmrsl@royalsaltltd.com using the Job Title as the subject of the mail.