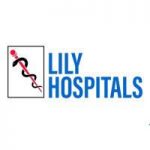 Website Lily Hospital Limited
Lily Hospitals Limited established since 1986 remains one of the foremost hospitals in Nigeria and within the South-South region of the country. It is the first private hospital in Nigeria to achieve ISO 9001:2000 quality management system certification from the Standards Organization of Nigeria (SON) and also accredited with COHSASA (Council for Health Service Accreditation of Southern Africa) Certificate. We are also consistently committed to high standards; continuous improvement, service excellence, organizational citizenship, and outstanding work ethics. Currently running residency training programs in family medicine and radiology. Lily Hospitals is also involved in housemanship training, internship training in Pharmacy and Radiology. We have multiple locations in Benin, Warri, Okuokoko etc.
We are recruiting to fill the position below:
Job Title: Male Nurse
Location: Warri, Delta
Employment Type: Full-time
Male Nurse at Lily Hospitals Limited
Responsibilities
Patient Care: Nursing Officers assess, plan, implement, and evaluate patient care. They monitor patients conditions, administer medications, and provide treatments as prescribed by physicians.
Health Education: Educate patients and their families about health conditions, medications, treatments, and preventive measures.
Collaboration: Work closely with doctors, therapists, and other healthcare professionals to coordinate patient care and treatment plans.
Record Keeping: Maintain detailed patient records, including medical histories, symptoms, treatments, and outcomes. Accurate record-keeping is essential for patient care continuity.
Support: Provide emotional support to patients and their families, especially during challenging times such as illness, surgery, or recovery.
Advocacy: Advocate for patients' needs and ensure their voices are heard in the healthcare decision-making process.
Emergency Response: Trained to handle medical emergencies, administer CPR, and assist during critical situations.
Infection Control: Follow strict protocols to prevent the spread of infections within healthcare facilities.
Supervision: In some cases, experienced Nursing Officers may supervise nursing assistants and other support staff.
Requirements
Skills:
Compassion: Nursing Officers must genuinely care about the well-being of patients and show empathy and kindness.
Communication: Strong communication skills are essential for interacting with patients, families, and the healthcare team.
Attention to Detail: Nurses need to be meticulous in their record-keeping and in administering medications and treatments accurately.
Critical Thinking: Nurses must be able to assess situations, think critically, and make decisions quickly, especially in emergency situations.
Stamina: Nursing can be physically demanding, requiring long hours on their feet and the ability to lift and move patients.
Adaptability: Nurses must be adaptable to various healthcare settings and able to handle different medical conditions and patient needs.
Application Closing Date
19th November, 2023.
Method of Application
Interested and qualified candidates should send their CV to: recruitment@lilyhospitals.net using the Job Title as the subject of the mail.