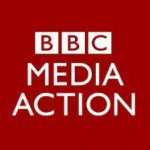 Transcribers (Freelance) at BBC Media Action Nigeria, Qualified candidates should Apply. Click for more Jobs at BBC Media
BBC Media Action is the BBC's international development charity, which uses media and communications to help reduce poverty, address development goals, and support people to understand their rights. We do this through partnering with media, civil society and others to produce creative programmes and other outputs which inform and engage audiences on key development issues. We also strengthen the media sector through building professional capacity and infrastructure of local media organisations in the countries in which we work.
We are recruiting to fill the position of:
Job Title: Transcriber
Location: Nigeria
Transcribers (Freelance) at BBC Media Action Nigeria
Job Details
BBC Media Action Nigeria is currently refreshing its database of freelance researchers across various categories as under-listed, who could work on our research studies which are often conducted in different locations across Nigeria, using diverse languages as applicable per study.
The candidate will listen to audio and/or watch video recordings and type up the content (e.g. discussion among focus group participants) verbatim in MS Word format.
The Freelancer will also render all and any other such services which are usually rendered by a Freelancer as required by the BBC Media Action.
Requirement
Interested individuals must possess at least 1 year of research experience in a similar role as applied for.
Additional Information
Acceptance into the Researchers' database/pool does not guarantee an offer of freelance work or full time employment, but the pool represents BBC Media Actions first point of call for freelancers working on our research studies.
As the freelance position become vacant, hiring managers will contact suitable candidates from the pool to ascertain availability for the role. Individuals may also be required to undergo a bidding process depending on the role and need.
Application Closing Date
28th February, 2022.
Method of Application
Interested and qualified candidates should send Application Documents listed below to: researchfreelance@ng.bbcmediaaction.org using the Position Applied For as the subject of the email.
Application Documents
Most recent CV
Your CV should also include the following details:

Statement of language proficiency in English and any other Nigerian language
At least 2 professional Referees, with Contact details
Statement of the Nature of your availability and flexibility
An indication of your Fees / Charges – e.g. Daily Rate.
Note
If you have sent your CV in response to a previous announcement for freelancers to be included in the pool, please note that that is no longer valid. recent CV's / Profiles are required.
Only shortlisted / qualified candidates will be contacted when required.