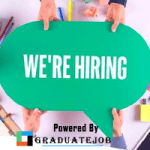 Website Chukolo Core
Chukolo Core is a customer-focused and innovative IT company dedicated to delivering excellent services to our valued clients.
Writer, Content Creators at Chukolo Core, Qualified candidates should Apply. Click for more Jobs
We are recruiting to fill the position below:
Job Title: Writer, Content Creator
Locations: Abuja (FCT) and Lagos
Employment Type: Full-time
Writer, Content Creators at Chukolo Core
Job Summary
The Content Writer will be responsible for producing high-quality, informative, and compelling content across various platforms, aligning with our brand voice and messaging.
This individual will play a pivotal role in shaping our online presence through the creation of blog posts, articles, social media content, and more.
The successful candidate should have a passion for storytelling, excellent writing skills, and the ability to connect with our audience.
Responsibilities
Content Creation:
Generate engaging and informative content for diverse platforms, including blogs, articles, and social media.
Conduct thorough research on industry-related topics to ensure accuracy and depth in content.
Content Strategy:
Collaborate with the marketing team to develop and execute content strategies aligned with marketing goals.
Contribute creative ideas for content campaigns and initiatives.
SEO Optimization:
Implement SEO best practices to enhance content visibility and ranking on search engines.
Stay updated on SEO trends to improve content performance.
Editing and Proofreading:
Edit and proofread content to maintain high editorial standards and brand consistency.
Collaboration:
Work closely with cross-functional teams to ensure cohesive messaging and brand alignment.
Qualifications
A Bachelor's Degree in English, Journalism, Communications, or a related field is preferred but not mandatory.
Proven experience as a Content Writer, Copywriter, or in a similar role.
Exceptional writing and editing skills, with a keen eye for detail.
Strong research skills and ability to distill complex information into clear and concise content.
Familiarity with SEO best practices and content optimization.
Creative mindset with the ability to generate innovative ideas.
Excellent collaboration and communication skills.
Portfolio:
Applicants are encouraged to submit a portfolio or examples of previous work showcasing their writing style, versatility, and ability to create engaging content.
Application Closing Date
Not Specified.
How to Apply
Interested and qualified candidates should send their Resume, Cover Letter, and Portfolio to: connectchukolo@gmail.com using the Job Title as the subject of the mail.
Note
Chukolo Core is an equal-opportunity employer. We celebrate diversity and are committed to creating an inclusive environment for all employees.
Join our team and be a crucial part of shaping our brand narrative and engaging with our audience through compelling content.
If you have a passion for storytelling and connecting with audiences through written words, we encourage you to apply.