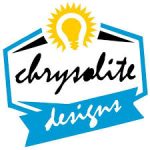 Field Marketer & Sales Executive at Chrysolite Designs, Qualified candidates should Apply. Click for more Jobs at Chrysolite
Chrysolite Designs is a textile printing company registered under the Corporate Affairs Commission of Nigeria. We have a wide online presence across E-Commerce platforms among others. We also offer quality garment production & professional print services.
Job Title: Field Marketer & Sales Executive
Location: Yaba, Lagos State
Employment Type: Full-time
Field Marketer & Sales Executive at Chrysolite Designs
Job Purpose
Provides first-class service in order to push the sales of the company's product & services. Acts as an intermediary between producers and clientele.
Makes necessary phone calls, collect emails and schedule meetings to help drive sales. Allows people to make inquiries as necessary.
Job Duties
Engages in superior customer service by making information readily available
Persists in sales even in the face of failure
Demonstrates products and services as deemed necessary by clients and management
Schedules appointments and meetings as necessary
Answers questions from clients
Makes product knowledge readily available to self and other sales people through various resources
Finds ways to sell products in the face of a down market
Researches client base to find new types of customers and sells to them accordingly
Creates a plan for gaining customers and then retaining them based on warranties or guarantees
Analyzes and creates a plan for engaging the target market
Analyzes the competition to create a plan for engagement
Makes product appeal to the target market
Trainother sales people in the art of selling
Makes sure that all sales representative meet their KPIduring a given period
Setup booths at trade shows and demonstrates the quality or uses of a product
Demonstrates superior time management skills and meets sales deadlines.
Qualifications
High School Diploma or equivalent / OND / HND / BSc qualification
1-3 years' experience as a personal assistant, administrative assistant or sales representative.
Excellent communication skills and organizational skills
Possesses discernment for working with confidential information and tight deadlines
Familiar with Microsoft Word, Excel, and Multiple Listing Service.
Salary
N50,000 – N100,000 monthly.
Application Closing Date
31 April, 2022
Method of Application:
Interested and qualified candidates should send their CV to: dchrysolite@gmail.com using the Job Title as the subject of the email.