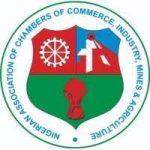 Website Nigerian Association of Chambers of Commerce, Industry
Vacancies at Nigerian Association of Chambers of Commerce, Industry, Mines, and Agriculture, Qualified candidates should Apply. Click for more Jobs
The Nigerian Association of Chambers of Commerce, Industry, Mines, and Agriculture (NACCIMA) was established in 1960. The Association is the umbrella organisation for various affliate member Chambers of Commerce within Nigeria. The Association's membership is voluntary and encompasses City, State and Bilateral Chambers; Business/Professional Associations; and Corporate Bodies. The Association champions the course of business through its advocacy role and influences public policies that promote free enterprise.
We are recruiting qualified persons to fill the positions below:
Vacancies at Nigerian Association of Chambers of Commerce, Industry, Mines, and Agriculture (NACCIMA)
Job Title: Information Technology (IT) Officer
Job Code: NVC004
Location: Lagos
Job Type: Full-time
Job Summary
We are looking for a highly capable IT Support Specialist to provide technical assistance to our staff.
In this role, your duties will include ensuring optimal use of our hardware and software technologies, enhancing system performance, and securing data.
You will also be required to advise on IT equipment upgrades.
Key Duties and Responsibilities
Provide IT support, training, and orientation for employees.
Offer troubleshooting, support, and repair when IT equipment or networks malfunction.
Database Management
Assists with maintaining information security through controlled hardware or software installation and staff education.
Follows emergency plans for equipment, power, or security failures when necessary and protects data and security
Ability to support commonly used end-user software applications like MS Office etc.
Ability to set up new PC5/Laptops with the requisite operating system and commonly used end-user software as per the policy of the organization.
Work with the Information Technology Committee on technology initiatives.
Documents daily tasks, training, and support sessions to inform the organisation better regarding IT support needs
Maintains records of hardware and software inventory
Qualifications, Experience and Skills
B.Sc in Computer Science with +3 years of experience.
Certified IT Professionals (CISCO, MSCE, C0mpTIA-A.. ITIL) preferred
Excellent communication skills — Verbal & Written
Able to work independently as well as a team player in a multi-cultural and challenging environment.
Job Title: Research and Policy Development Officer
Job Code: NVC008
Location: Lagos
Job Type: Full-time
Key Duties and Responsibilities
Lead policy-relevant analysis and research, contributing to the development and drafting of the organization's publications.
Track and analyze National, continental and Global policy and advocacy environment, recommending strategic opportunities for impact.
Keep abreast and up to date with key issues related to the work of the organization including monitoring of policy-related activities of government and key stakeholders.
Prepare position papers to use in relevant governance, planning, intelligence and lobby meetings.
Conceptualization and proposal development for impactful Advocacy projects.
Establish and maintain all documentation, data and information systems related to research, policy and advocacy.
Qualifications, Experience and Skills
Bachelor's Degree in a relevant subject (Public Policy, Political Sciences, Economics and Statistics)
Certificate in Research methods, policy or advocacy
2 years+ experience implementing research, policy and advocacy initiatives in a not-for-profit organization
Experience in qualitative and quantitative research methodologies.
Experience conducting policy analysis and synthesizing technical information and materials for decision making for advocacy actions
Knowledge of key government economic policy history and current policy environment.
Experience in management or coordination of research, policy and advocacy-related events
Knowledge of data analysis software e.g. SPSS, Stata
Fluent in English; Excellent written communication for a range of audiences
Strong research and policy development skills
Presentation, training and facilitation skills
Strong planning and project management skills.
Job Title: Head of Research, IT and Policy Development
Job Code: NVC002
Location: Lagos
Job Type: Full-time
The Position
The Head, Research, IT and Policy development Oversees activities in the department, Reviews Government Policies, analyse policy documents, produce policy/advocacy position papers, produce speeches, prepare research-based documents, training proposals and represents the organisation in various meetings. Additionally, handles matters relating to ICT.
Qualifications
A good Honors Degree in Economics, Statistics from a recognized university with a minimum of 5 years cognate experience.
A postgraduate qualification in International Relations, Communications, Administration, or Policy areas will be an added advantage.
Certified IT professional.
Skills:
Excellent communication skills
Ability to manage a team
Able to work in a multi-cultural environment
Ability to deliver under pressure.
Job Title: Director-General
Job Code: NVC001
Location: Lagos
Job Type: Full-time
The Position and Requirements
The Director-General (DG) is the Administrative Head of the Secretariat and is responsible to the National President. Executive Committee, Council and General Assembly of the Association.
The DG by virtue of that office is the Secretary to the Association's Council.
The Candidate must therefore be versed in the administration of such a Business Membership Organization which is the umbrella body dealing with Chambers of Commerce, as indicated above.
The Candidate shall fully subscribe to and believe in the Vision, Mission and Core Values of the Association.
Required Qualifications
A good Honours Degree from a recognized University with a minimum of 15 years cognate experience.
Postgraduate qualification in Administration, Economics or Policy related discipline and other relevant professional qualifications will be an advantage.
The Candidate must be ICT compliant with good knowledge of Ms Word, Excel, Internet, and other communication tools.
Working knowledge and proficiency of another foreign language, preferably French will be an advantage.
Other Operational Expectations:
In addition to the above academic qualifications, the Candidate shall be expected to:
Possess outstanding leadership qualities, be a team player who can inspire and motivate subordinates to achieve the Association's goals and objectives.
Be able to draw up and organize revenue yielding activities like Training, Consultancy and Trade Missions for both members and non-members of the Association.
Possess excellent interpersonal relations.
Possess excellent physical and mental health.
Terms and Conditions of Service
The appointment shall be for a four-year term renewable by the Council for a second term based on the perceived performance of the Candidate during the first term.
The full remuneration package applicable to the office of the Director-General of the Association is negotiable.
How to Apply
Interested and qualified candidates should send five (5) copies of their Applications, accompanied with five (5) copies of their Curriculum Vitae duly signed and dated.
All Applications with supporting documents should be submitted under confidential cover and marked job title and job code eg: "Information Technology (IT) Officer – NVC004" on the envelopes and should be addressed to:
The National President,
8A, Oba Akinjobi Road,
GRA Ikeja,
Lagos State.
Email: info@naccima.com, naccima30@yahoo.co.uk
Note: Each applicant should include names and contact addresses of three (3) referees and such referees should be contacted by the applicant to forward directly to the National President not more than one (1) page Confidential Report on the Candidate's character and capacity for the office under consideration
Application Deadline
3rd March, 2022.